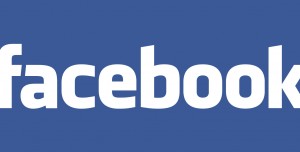 1. What is a Facebook Fan Page?
Fan Pages are a way for companies, brands, products, bands, organizations, etc to have an official presence on Facebook. While you "can" create a profile page for your company, Facebook frowns upon it and will shut it down if they come across it. Profiles are for people, Pages are for everything else. Like Profiles though, Pages can be enhanced with applications, fan other pages (through the "Add to My Pages Favorites" button), post pictures and updates, receive comments, etc. Pages cannot send messages to individual users though. If you send a message to a user, it will appear to come from your personal account.
2. Creating a Fan Page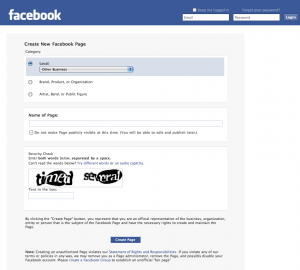 You will need a Facebook profile of some kind to create a Fan Page. I manage Captico's Fan Page under my personal account, but no one can see that or access my information so feel free to do the same. When I post on the page it comes from Captico, not from me. If you don't have a personal account, I will explain how to create a business profile.
Go to http://www.facebook.com/pages/create.php
You have 3 Options – Are you a 1) Local Business-Select one. 2) A Brand, Product, or Organization. 3) An Artist, Band, or Public Figure. Select Which of these is most appropriate, and be sure – you cannot change your category once it is chosen! I picked "Local: Professional Services".
Name the Page- Be very specific and make sure you don't have typos!! You cannot change the name once you create your page! (You can delete it at anytime though.) I typed "Dog Days of Summer Heating & AC". I also checked the box to "hide" the page while I work on it so that no one will stumble upon it accidentally while it is under construction.
The last step here is to enter the captcha – those funky words at the bottom- so Facebook knows you aren't a robot automatically setting up phony pages.
You now arrive at a new page. At this point, if you have a Facebook account, select this option and you will be able to manage this page (and any others you create) from it. Simply log in and progress forward. If you DO NOT, select that you do not have a Facebook account. Enter your email address, choose a password, enter your birthday and fill out the additional captcha. Be sure to check the box (after reading) that you have read the Terms of Agreement. An email will be sent to you to confirm that you have set up an account. (PLEASE NOTE: Business accounts are designed for individuals who only want to use the site to administer Pages and their ad campaigns. For this reason, business accounts do not have the same functionality as personal accounts. Business accounts have limited access to information on the site. An individual with a business account can view all the Pages and Social Ads that they have created, however they will not be able to view the profiles of users on the site or other content on the site that does not live on the Pages they administer. In addition, business accounts cannot be found in search and cannot send or receive friend requests. You CAN later convert a Business Account into a Personal Account, but NOT the other way around.)
If you checked the "Do Not Make Page Public" box while setting up, now go to your "Settings" section of your "Edit Page" tab and select "Publish Page". You can always "Unpublish" or hide your page as a draft at any time. (Though once you've got fans, I don't suggest doing this.)
Pages can have as many admins as you would like. If you want to add administrative control to another member of your company, they must first fan the page, and then you can "Make Admin". Be careful who you give control to though as they can access all of your pages settings (though not your personal ones) and all posts they make to the page will appear to come directly from the page itself. They cannot, however, remove admin power from the creator of the page, though admin privileges of others can be added or removed at any time.
I hope this helps get you started! Check out: Managing Your Facebook Fan Page (Basics) for the next step!
Captico can not only set up your Facebook and Twitter accounts for you, but we can manage them as well. Let us know if you would like more information on these services. Thanks for reading and please share any tips or advice you may have – or ask any questions – in the comments section below!
______________________________
You may also be interested in:
How to add Facebook Like and Share Buttons to Your Website
Facebook Ditches Fans in Favor of Likes
Tags: Corrie Davidson, facebook, fan page, Social Media, tutorial