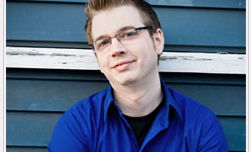 Social media researcher Dan Zarrella has been conducting research on the best times to do your online marketing activities like blog, email, Tweet, and post to Facebook for close to 3 years now. In December of 2010 he released some of the results of his data analysis regarding timing in preparation for a webinar he was giving titled "Science of Blogging". As I regularly get questions on this topic from clients, I thought it might be worth a formal blog about his findings. Studies and research such as Dan's come out from time to time and may claim different specifics as to times and days (wednesday at 3pm has been thought to be the peak Tweet time for awhile now and this new study by Buddy Media has GREAT Facebook information), but regardless of how this kind of data may help you plan your releases of information, you must keep in mind that every one is different. Every product, industry, service, company, and customer base has their own group norms and before you jump on board with what worked for someone else, you must take the the time to discover what is right for you and your community/audience.
When it comes to Twitter, there are two schools of thought. 1) Find out when your followers/audience are most active. More people online, more people actively retweeting and engaging, more likely to have conversion conversations. 2) Find out when the Twitter-verse is LEAST active. Less content clogging people's news-streams means that your tweets are more likely to be seen.
If you're at a loss, you can try a tool like Timely to help you schedule your tweets based on your track record with your own audience. Timely analyzes your last 199 tweets and then shortlists the ones that have been retweeted. The more retweets you get in a particular time slot, the more you may want to focus on that timeslot… or just post similar content. There is no "one right way".
You also don't want to forget about things like time zones if you are working with an international crowd or even cross-country. While you are reading the morning headlines in New York, Silicon Valley is still asleep!
When it comes to blogging, frequency will pay off more than anything else. Publishing multiple times per day greatly increases traffic (as well as provides fodder for social networks).
Ok, so lets get into Dan's findings:
The best time of day to get Retweeted: Between 3pm-6pm
The best day of the week to get ReTweeted: Friday
The best time of day to get shared on Facebook: 9am
The best day of the week to get shared on Facebook: Saturday
The best time to get your blog read: Morning
Based on these findings, a good strategy may be to post new blog articles at the end of the week and in the morning. And then reshare them on social networks in the afternoon.
Related Social Media Articles:
Captico is happy to both set up your Facebook and Twitter accounts for you and manage them as well. Contact us if you would like more information on these services or would like to schedule one-on-one tutoring in developing your social media presence and strategy. Thanks for reading and please share any tips or advice you may have – or ask any questions – in the comments section below!


Tags: best, blog, content, Corrie Davidson, dan zarrella, data, day, facebook, info, optimize, post, publish, retweet, share, statistics, timely, times, tool, tweet, twitter