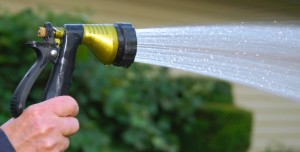 Two days ago, micro-blogging platform Twitter and social media data provider Gnip,announced a partnership to make Twitter data commercially available through Gnip's Social Media API. "This partnership opens the door to developers who want to use Twitter streams to create monitoring and analytics tools for the non-display market."
ReadWriteWeb reports that, "Customers will only be allowed to analyze the messages, not display them, and resale of the content itself will remain prohibited. The two companies emphasized that this is the first time a structured, reliable arrangement has been available for the many customers interested in purchasing a large quantity of streaming Tweets. Sale of the 100% full firehose will remain in the hands of Twitter itself. The full firehose contains approximately 1,000 Tweets every second."
Gnip will provide three new Twitter feeds that developers and companies (and anyone else with the cash) can buy access to:
Twitter Halfhose. This volume-based feed is comprised of 50% of the full firehose and will cost $360,000 per year.
Twitter Decahose. This volume-based product is comprised of 10% of the full firehose. Starting today, developers who want to access this sample rate will access it via Gnip instead of Twitter. Twitter will also begin to transition non-display developers with existing Twitter Gardenhose access over to Gnip. Estimates for cost are at $60,000 per year.
Twitter Mentionhose. This coverage-based feed provides the realtime stream of all Tweets that mention a user, including @replies and retweets.
(Developers who have obtained access to Twitter's Garden Hose in the past, may be interested in trying "Spritzer" -random selection of 2% of all Tweets- from Gnip which appears to still be free, but the larger Garden Hose will no longer be available.)
Related Content:
Tags: api, buy, Corrie Davidson, data, decahose, developer, garden hose, gnip, halfhose, mentionhose, privacy, readwriteweb, sell, social network, spritzer, twitter