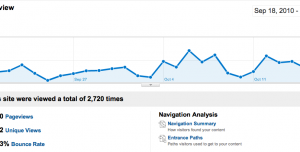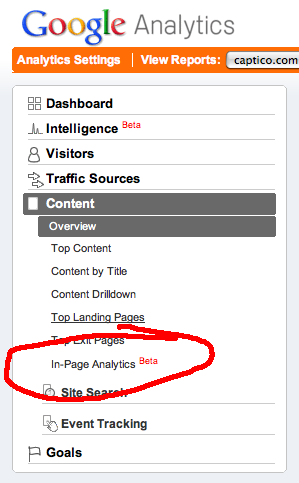 On friday, Google launched the Beta version of In-Page Analytics– a [free] visual aid that sits on top of your website to give context to the data that regularGoogle Analytics provides. Google Analytics is a great tool for webmasters to track traffic an monitor how users are interacting with the site.
How Do I Get To In-Page Analytics?
To get to the new feature, Log-In to your Google Analytics account, select the website you wish to view analytics for (in this case I have chosen Captico.com), click "Content" in the left hand navigation, and then click "In-Page Analytics". It takes a minute to load, but once it does, your website's home page pops up with percentages all over it.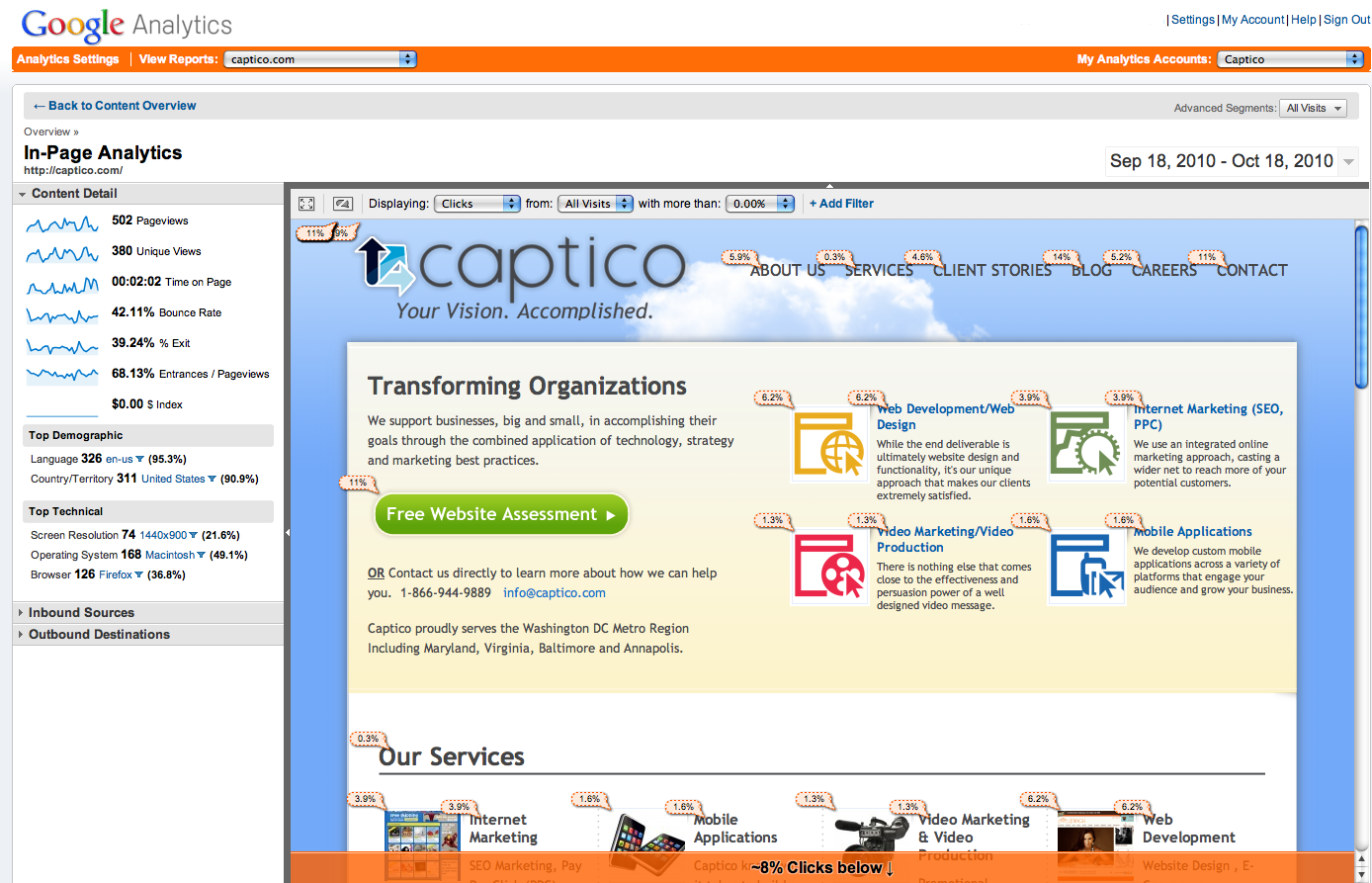 Features of In-Page Analytics
A cool thing about In-Page Analytics is that it can be viewed while browsing your site. The percentage bubbles shown all across Captico.com show what percentage of clicks each link on the page has generated. Hovering over a link with your mouse gives more information. If a bubble is dotted, it means that there is more than one link going to the same page, so those numbers will be the same. In-Page Analytics cannot currently distinguish between two differently located links on a page linking to the same destination, but they hope to add that feature in the future.
Just as regular Analytics can be broken down to show different sources of traffic and how those users interact with your site, In-Page offers visualization of advanced segments as well – broken down by keyword or source for example – allowing you to discover how different market segments navigate your website.
If you are logged into your sites analytics account, you can also view In-Page Analytics outside of the Google Analytics environment. Simply visiting your website in your browser opens up the same data: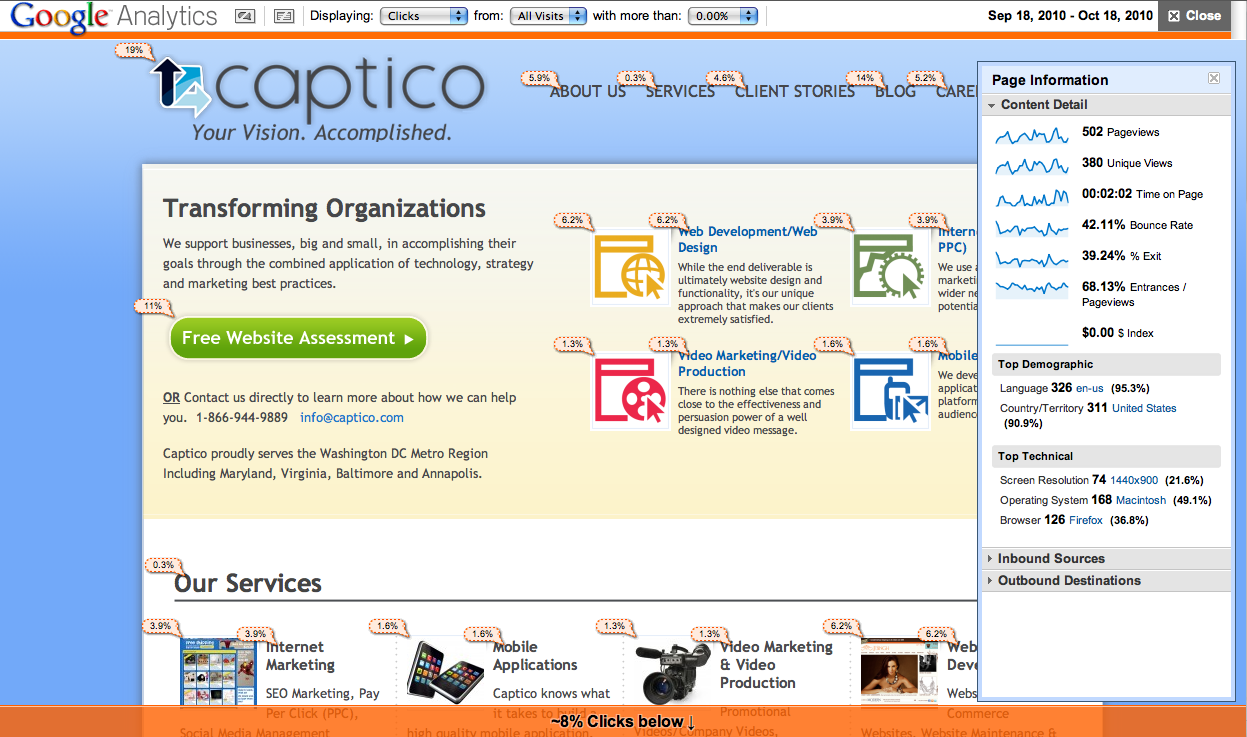 What Is In-Page Analytics?
Google says: "In-Page Analytics is a report available from the Content section of your Google Analytics account. It enables you to visually analyze your website pages in order to assess how users interact with those pages, and helps you understand the answers to questions such as:
Is my page layout optimal for what I want users to accomplish on the page?
Are my users seeing the content I want them to see?
Are my users finding what they're looking for on the page?
Are my calls to action motivating or visible enough?
Which links are users clicking?
Beginning with your site's homepage, you'll see which links users clicked. In-Page Analytics can be navigated much like your site — that is, you can click on any link from your homepage. Once the new page is loaded, the corresponding data will be shown for that page.
Additional benefits of this report include:
support for image maps, where each linkable part within a single image can be tagged independently
support for advanced segments
availability of page-level information
complete list of outgoing links"
Trevor Claiborne, a product marketing manager, warns users "In-Page Analytics is still in beta, so some things in the report may not work perfectly yet." Also, "In-Page is currently available for all English users of Google Analytics."
Below is a video walkthrough of In-Page Analytics from the folks at Google…
Tags: analytics, context, Corrie Davidson, Google, in-page, links, referral, traffic, visual