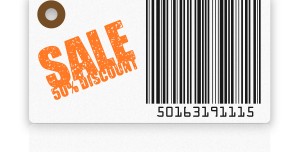 A national (US) study of social media usage by market research firm Chadwick Martin Bailey and iModerate Research Technologies was conducted in February 2010 with the goal of learning more about why people become fans of company pages on Facebook or followers of brands on Twitter. Researchers wanted to know if these activities changed their behavior towards the brands themselves. A survey was conducted of 1,504 adults (ages 18 and up) between February 8, 2010 and February 9, 2010 by Chadwick Martin Bailey, and iModerate Research Technologies held individual interviews to better understand participants' behaviors.
The study revealed that "60% of Facebook fans and 79% of Twitter followers are more likely to recommend those brands since becoming a fan or follower. And an impressive 51% of Facebook fans and 67% of Twitter followers are more likely to buy the brands they follow or are a fan of".
While these numbers may not shock most of us involved heavily in social media, it should serve as a heavy handed reminder that consumers are beginning to EXPECT that companies have a presence. They want to be able to reference your product in a recommendation and link right to it. Take this example, from Twitter:
Burts Bees is a popular lip balm brand who until recently did not have official social media presences. They actually just launched their Twitter page on March 23rd 2010 (and seven days later have 235 fans). Check out these two tweets (below).
Both of these girls are spreading brand awareness for Burts Bees and recommending them for the use of chapped lips. Countless studies have shown that people trust peer reviews more than advertising, but there is no link to Burts Bees website or a store to buy or anything. Now that they are on Twitter, fans and followers can reference the lip balm maker easily and enable other users to easily access the official site – which leads to all of the goodies that come with an official page – advertising, info, and connecting directly with your consumer. They can also monitor whats being said about them. Check out this tweet:
This fan not only has provided a link to the official Burts Bees twitter, but even posted a picture of himself holding up the product! Talk about an endorsement! But along with the brand ambassador creating power Twitter gives you, it also requires work on your part. You must respond to and engage your fans. Thank them, give them public acknowledgement, show them you care. Burts Bees may have just joined Twitter but they are already elbow deep in the community that they want to create around their products. Check out some of THEIR tweets:
In the three Burts Bees tweets above you see that first they acknowledge the user with thanks and then they credit them with a RT (retweet) – which is usually a glowing testimonial to their products! These "followers" not only love the products and recommend them to others, but they are PROUD to do so! These are the kind of marketing opportunities that your ad department DREAMS of.
A similar story plays out on Facebook where I (a big Burt's Bees fan myself) found their official Facebook Fan Page when I saw an ad for Chapstick's Fan Page and thought if THEY were online then Burt's Bees must be too, so I searched for them and found them! And I'm not the only who did that! Just check out this comment (right) I left on their Facebook Fan Page on February 15, 2010 – 10 people did the same thing I did! People WANT to connect with brands they feel strongly about and WANT to share this with their friends.
Another great element to social media is being able to address issues and concerns immediately as they occur. In this post by a Facebook user we see that they are disappointed in the parent company of Burt's Bees. A Burt's Bees representative can quickly move in and correct or add information to educate consumers. Notice they did not just delete the negative comment. This adds transparency and builds trust among consumers. They have nothing to hide and are willing to address any concerns users might have.
Feedback can also result in new product ideas or spreading news about your other products. Until I visited their Facebook Fan Page I didn't know that Burt's Bees made makeup. One user requested pet shampoo. The user to the right expressed a product design improvement – which Brand reps jumped all over. Customer Service is huge and builds loyalty.
If you as a consumer know that your voice is heard, that your business matters to a company, you tend to go back there – and tell your friends to do the same. Take advantage of the ready built social media worlds in Twitter and Facebook and engage in the discussion with your consumers. It'll pay off!
To learn more about getting started in Twitter, check out our other blogs:
How to Sign Up for a Twitter Account
How to Customize and Set Up Your Twitter Page
Anatomy of a Tweet – Definitions of Common Terms and Symbols
______________________________
You may also be interested in:
How to add Facebook Like and Share Buttons to Your Website
Facebook Ditches Fans in Favor of Likes
Tags: advertising, branding, Burts bees, Chadwick Martin Bailey, chapstick, clorox, complaint, consumer, Corrie Davidson, customer, engagement, facebook, iModerate, lip balm, Marketing, monitor, research, retweet, RT, Social Media, social networking, study, toothpaste, transparency, twitter, voice